Universal Search gives you quick access to search the database to find anything that your DecoNetwork service manages or does through a single search box. Think of it as DecoNetwork's version of Google.
As the name suggests, Universal Search is not limited to help articles. It lets you search all content in your DecoNetwork system For instance, you can use it to find your way around the Admin area or find customer and order details. Simply type the phrase or keyword you are looking for in the search bar and Universal Search will take you there instantly!
The Universal Search is accessible from both the Admin and Business Hub areas of your DecoNetwork system.
In this article, learn how...
To access Universal Search
Log into your DecoNetwork Website.
Look across the top of the page and locate the search box within the top bar.

Click the image to enlarge.

Now simply click into the search field to activate it and start typing your search phrase.

Click the image to enlarge.

Use Universal Search to save time and get quick answers! Universal Search will return the following types of results:

Help

Data

Quotes
Orders
Customers
Blank Products
Decorated Products
Gift Certificates
Stores
Jobs (search by name in Business Hub)

Configuration

Shipping Methods
Rush Order Fees
Extra Charges
Rush Order Fees
Payment Methods
Discounts
Coupons
Taxes
To use Universal Search
Search for customers
If a customer calls you with a query about their account, just type in any detail about that customer (e.g. name, phone, address) and the list of customers whose details match the search query will be immediately available for you.

Click on the customer you are after in the search results. The customer record will load in Business Hub with all their details at your fingertips.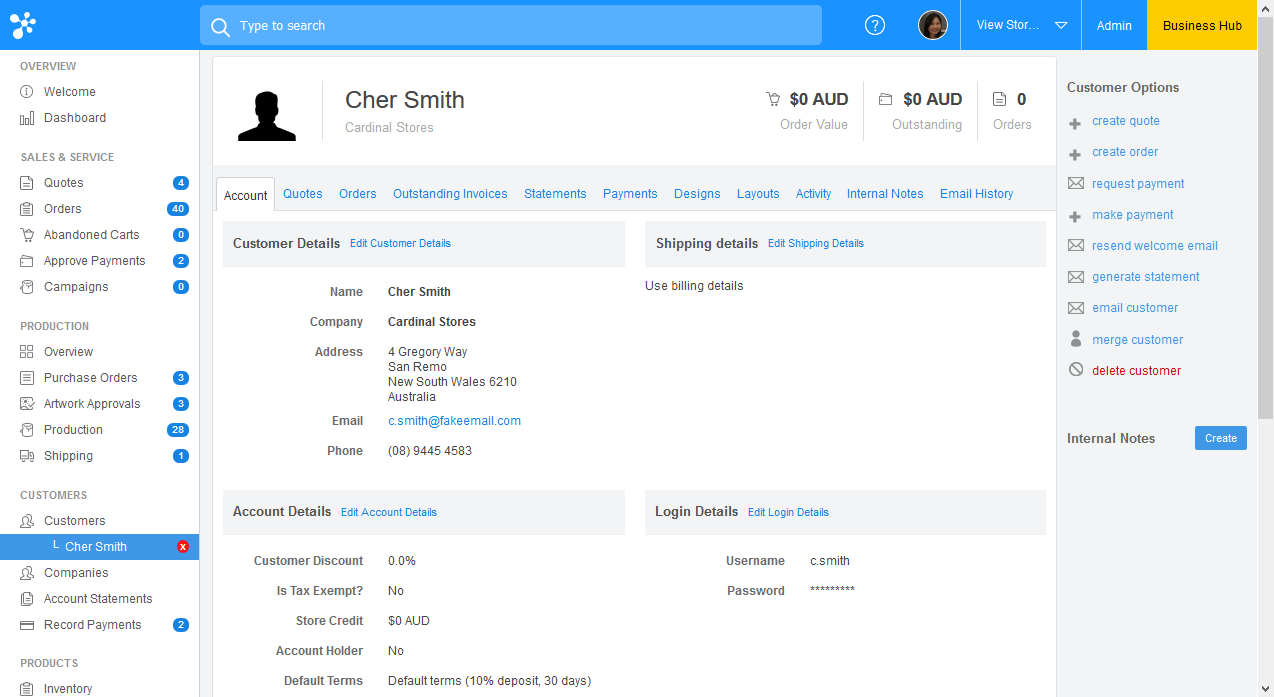 Click the image to enlarge.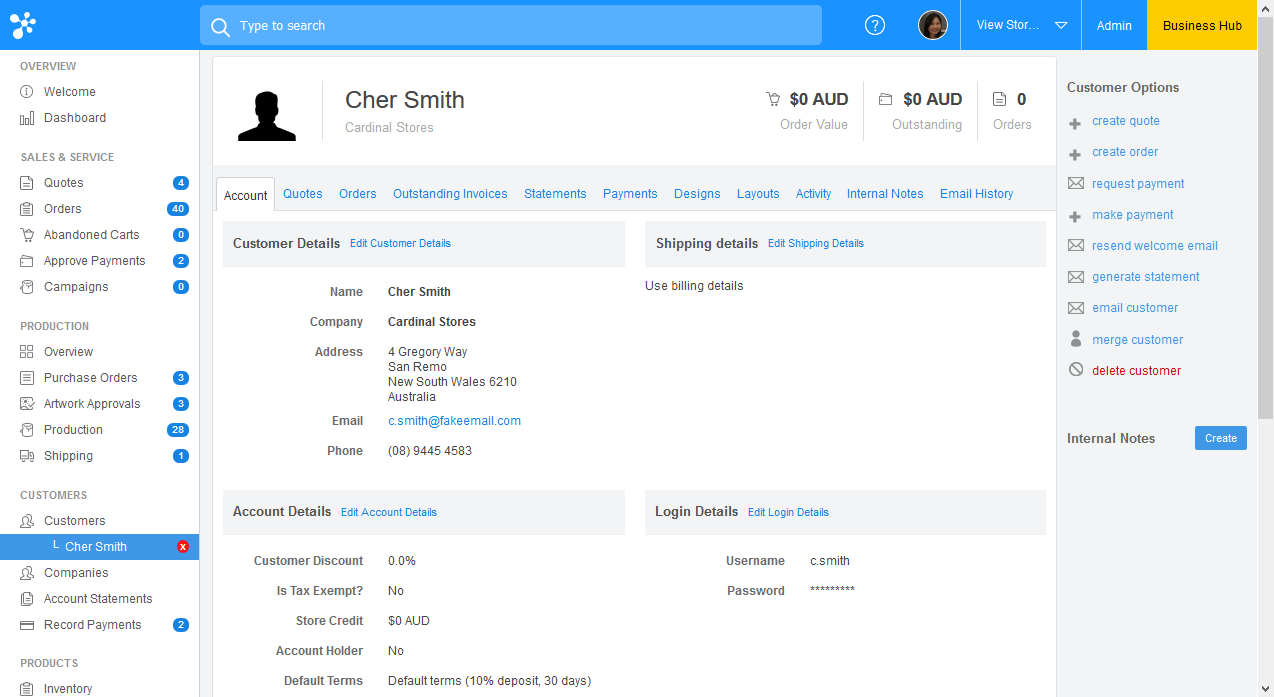 Search for orders
If a customer calls you about a particular order, simply type in the order number and the order will appear in the search results list. If you are searching in Business Hub, the status of the order will be visible.

Click on the order in the search results and the order will load in Business Hub.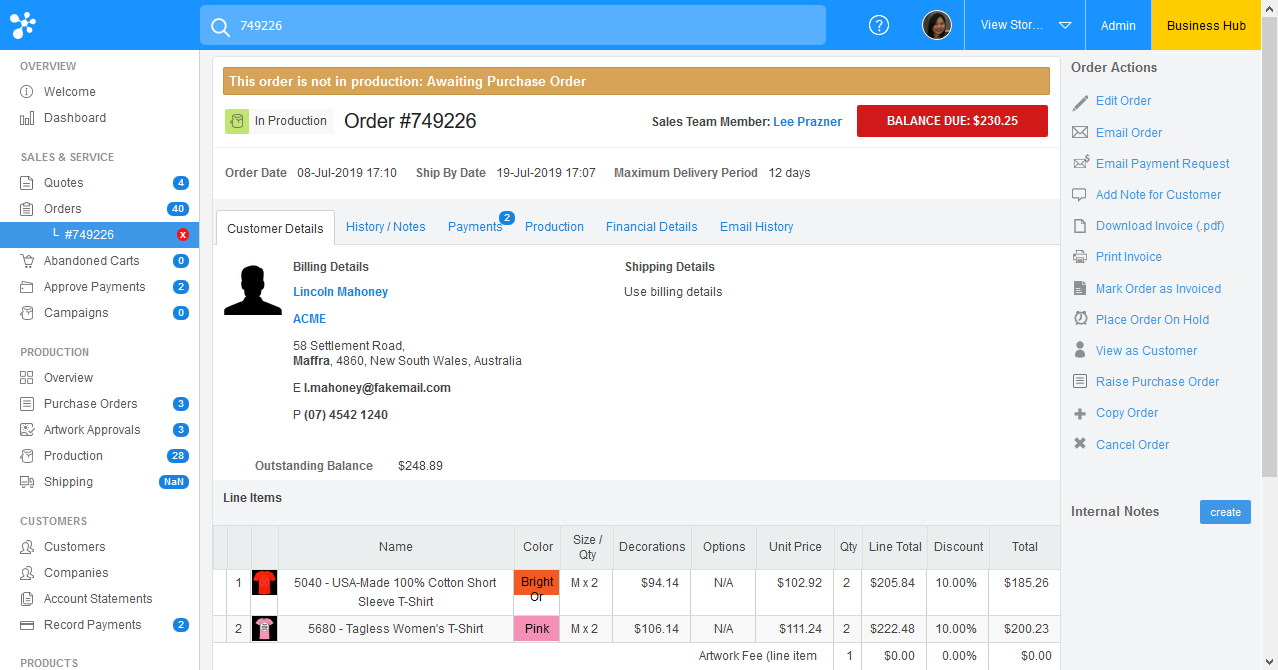 Click the image to enlarge.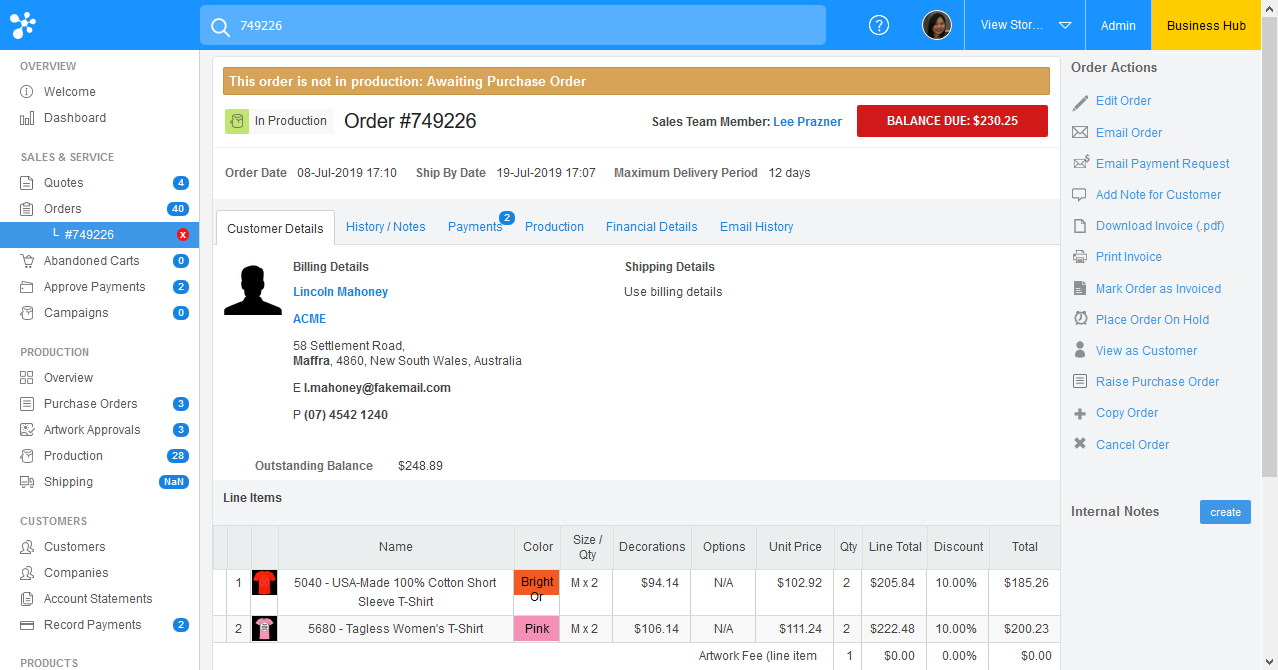 Search for help topics or settings pages
If you are having trouble working out how to do something, type in the keyword of what you want to do. Say you want to configure product pricing. Type in "pricing" and you will get the following results: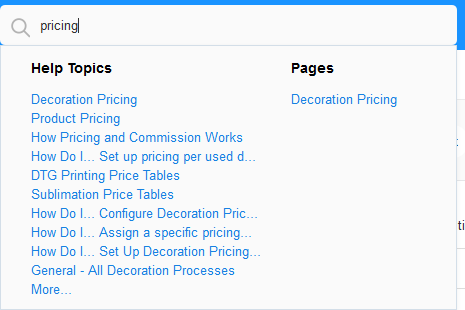 Click on the help topic or page you are after and the information or page is instantly in front of you.