The Admin screen in Essentials is where you set up your store and configure the settings for your business operations. To access the Admin Screen, log into your DecoNetwork site and click the Admin button.
The Essentials Admin interface is similar to the Admin interface for higher plans, but with menu items and options limited to the features available in the Essentials plan. Click here for information on feature availability for the Essentials plan.
The Admin screen
When the Admin screen loads, you will be presented with the Dashboard in the Work Area, and the Dashboard menu item highlighted in the Main Menu. The Breadcrumb Bar displays your position in the system with links available to navigate to previous screens. The Top Bar shows you are in the Admin Area.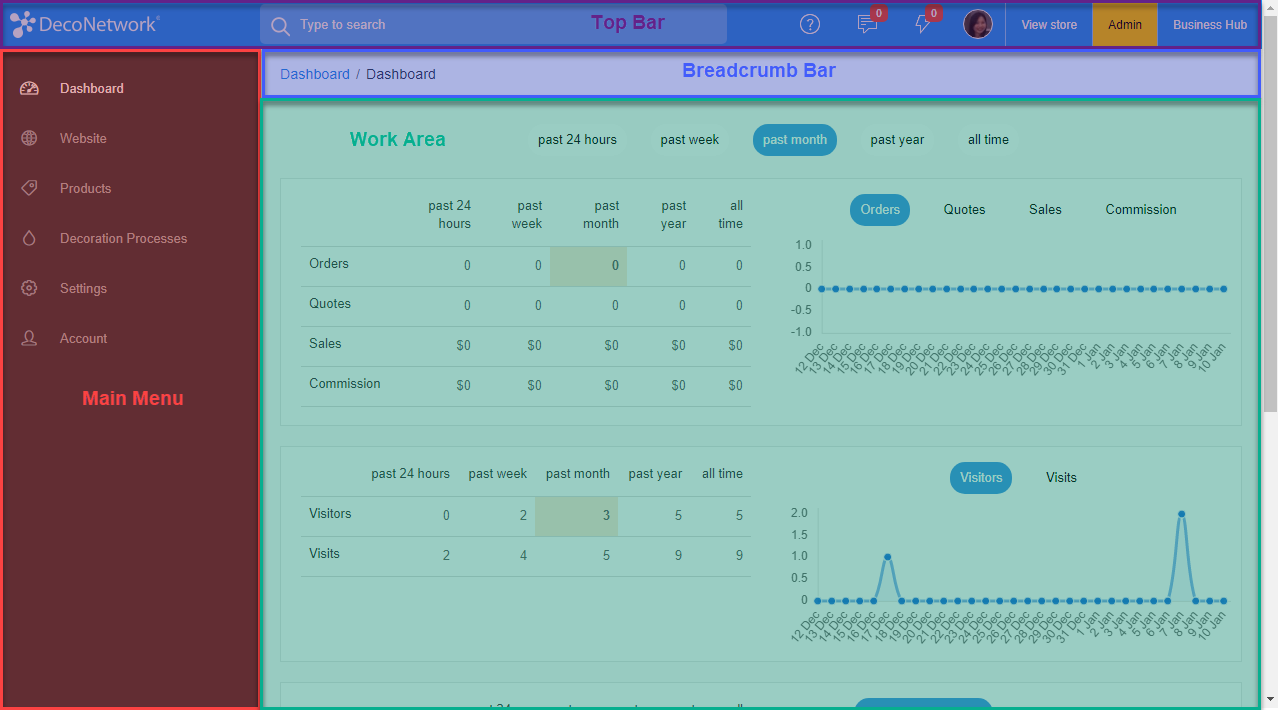 The Top Bar
The Top Bar controls the overall view of the system between the Admin area, Business Hub, and your website. It also contains the search box, messages, issues, details of the account logged into the system and a link to view the store.

The Main Menu
The Main Menu gives you access to the main sections within the DecoNetwork Admin area. When you first arrive at the Admin page you will have the Dashboard loaded showing an overview of system performance.

Main Menu with Dashboard selected
When you click on the Website menu item, the Website Editor will be loaded. When you click on the other menu items, the configuration options will be displayed in the Work Area.
When the Settings menu item is clicked, the Main Menu will change to a compacted mode which reduces the main navigation items to icons and the Sub Menu section is revealed.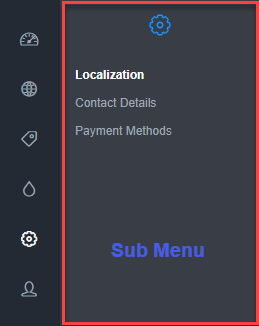 Main Menu in compact mode with Settings sub-menus exposed.
The Breadcrumb and Action Bar
As you navigate through the system menus, the breadcrumb bar shows you the trail you have followed to reach your present screen and can be used to go back to an earlier screen in a single click.
On the right-hand side of this bar, actions buttons may appear relating to the configuration options displayed work area.

The Work Area
The work area is the main part of the screen in which the configuration of the system takes place.
Dashboard
The Dashboard gives an overview of all orders for the website connected to your Essentials plan.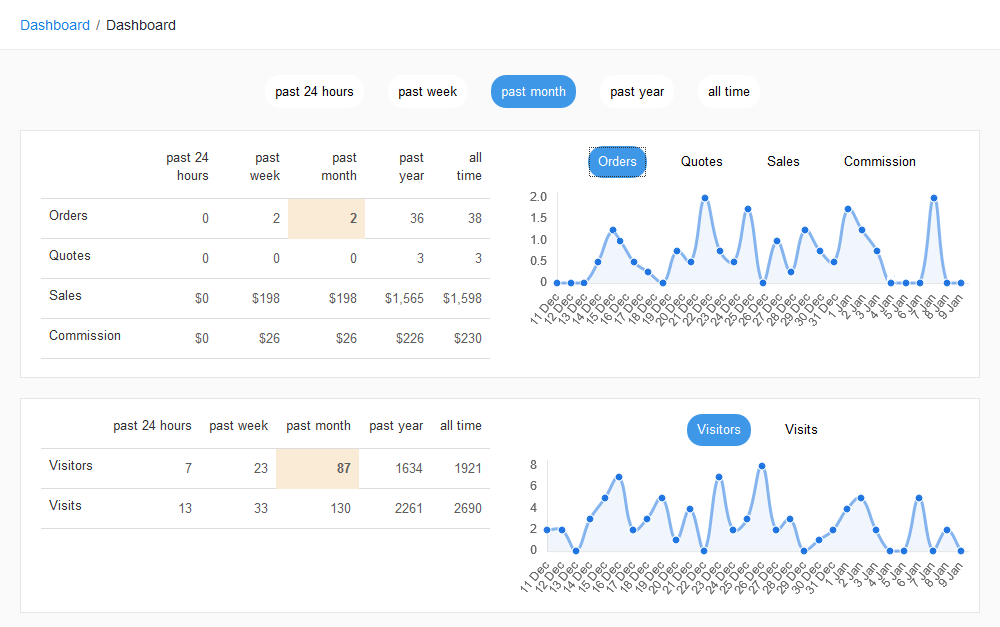 Website Editor
The Website Editor is a visual editor that lets you edit your website pages.
To return to the main menu when the Website Editor is open, click on the hamburger icon at the left of the Top Toolbar.
What you see depends on who you are
To this point, descriptions have been concerned with where parts of the screen layouts reside, but often times the availability of screens also depends on your role.
The Essentials plan is the smaller version of the DecoNetwork platform which gives the owner a single website. Consequently, all configurations only ever affect that single website.