The Shipping page in Business Hub allows you to manage your shipments. Orders automatically flow through to the Shipping page when production is complete, so that you can easily see orders that need to be shipped.
You can enable partial shipping to allow completed items to be shipped before production of the entire order is complete. You can also record multiple shipments for orders that are too large to be sent as a single package. (See Record shipment for details).
When an order is marked as shipped, the customer is notified by email with shipping and tracking details. You can also enable SMS notifications to instantly inform your customers that their order has been shipped.
Automatically generated packing slips and shipping labels can be downloaded and printed, saving you time and eliminating errors that can be made with manually created slips and labels. The packing slips and shipping labels are generated from pre-formatted templates. You can customize the packing slip and shipping label templates to match the branding of your business (See Email and Order Templates for details on customizing templates).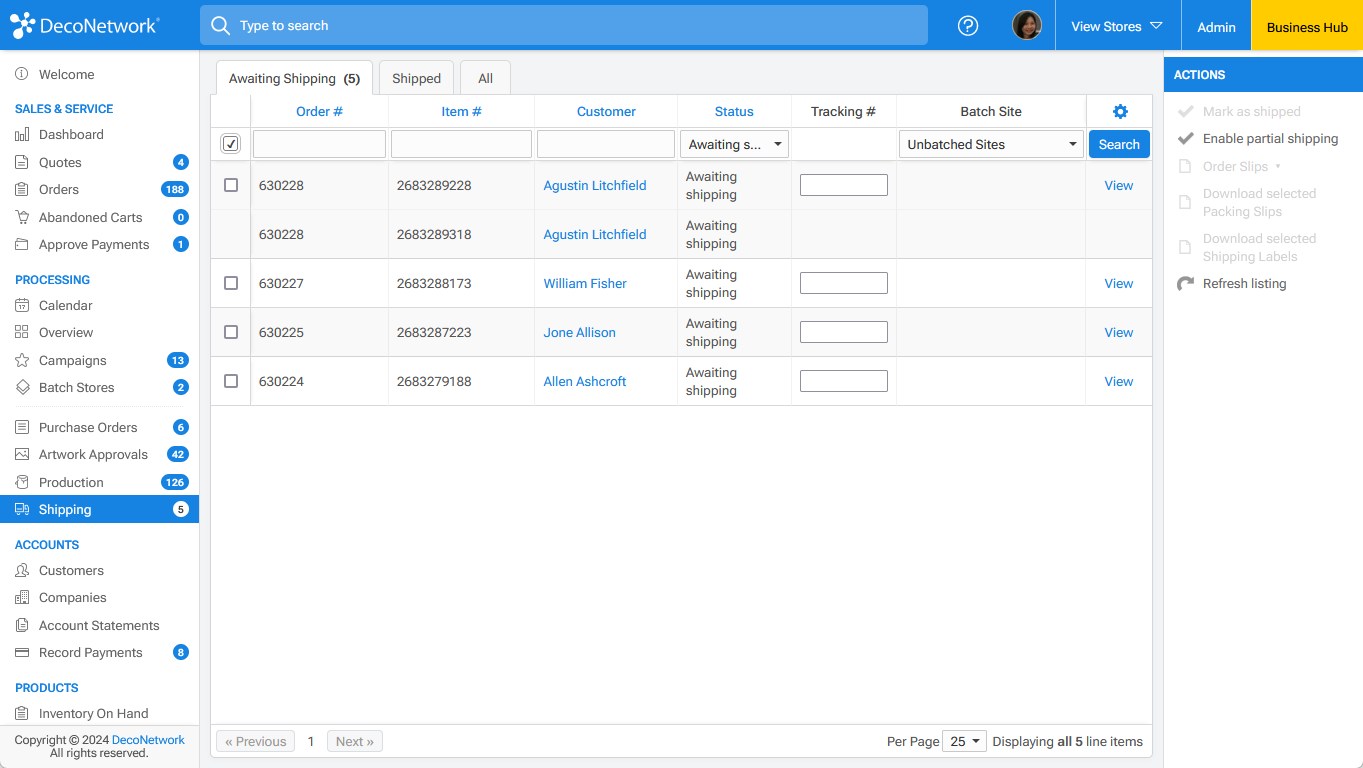 Working with shipping
See also: