When a staff account is deleted, the staff account will be removed from any orders the staff member was assigned to.
You can view deleted staff accounts by clicking on the Show Deleted Staff Accounts button in the top right of the Staff Accounts page.

Deleted staff accounts will become visible in the Staff Accounts list.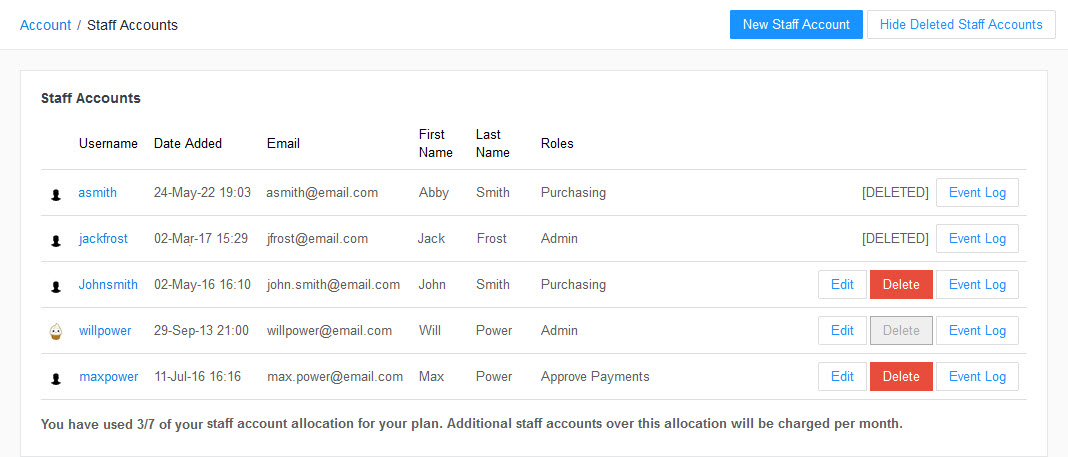 To hide the deleted staff accounts again, click on the Hide Deleted Staff Accounts button.