Where do orders come from? Where do orders go? How do orders get processed? These are all valid concepts that are essential to your understanding of DecoNetwork and the order life cycle.
Prerequisites
This article is relevant to Fulfillment Centres only
Where do orders come from?
Orders can be created from 3 different sources, online store orders, Business Hub orders, and Business Hub quotes which are converted to orders.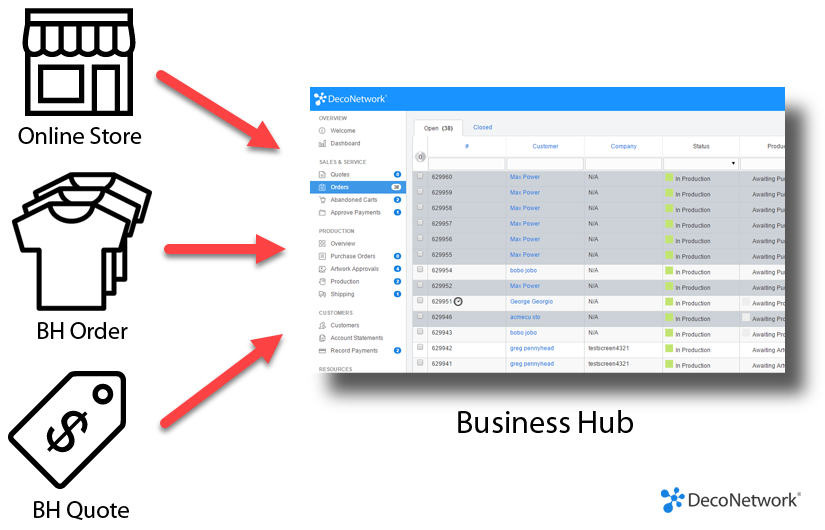 Store orders are from online visitors to your web store or a web store belonging to one of your affiliates.
Business Hub (BH) orders are orders you, or one of your sales team members, have entered directly into Business Hub on behalf of a customer.
Quotes can also be approved by a customer, which converts them into an order which can be viewed in Business Hub.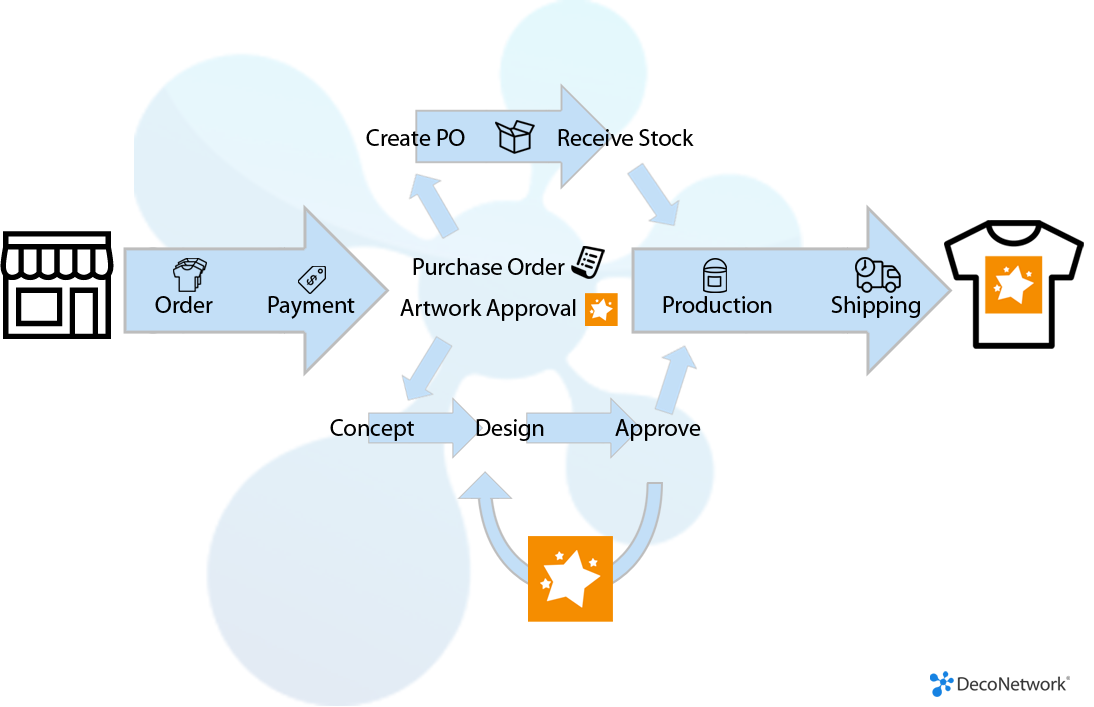 Where do Orders go?
The simple answer: Business Hub. All orders will appear in BH. All details relating to the order are viewable; customer, products, decorations, art status, production status, sales source, financials, assigned team member, email tracking, job notes, customer history... the works.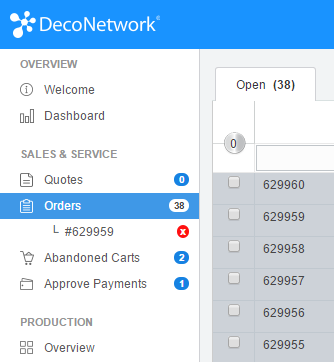 From inside Business Hub, the orders node will show you a list of your orders with their present status and production levels.

Send email notifications and payment requests - both of which are automatically generated. Manually set or receive payments.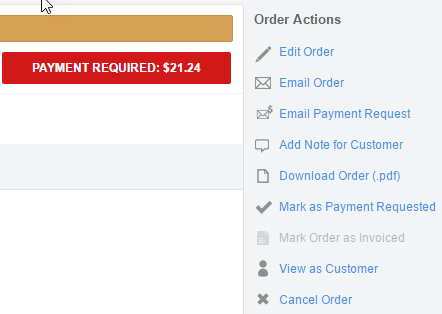 Once payment requirements are met (as defined in your customer account terms) the order moves into production, where purchasing and artwork approval are simultaneously initiated. Purchase orders can be raised as required for each job, or on a frequency that suits your needs via the purchase orders node.

Meanwhile, any artwork requiring approval goes through its paces, until the customer is satisfied with any modifications or proposals your art team comes up with. The approvals process is fully automated and all communications are recorded to protect your company's integrity. The status of all artwork jobs is available on the Artwork Approvals node.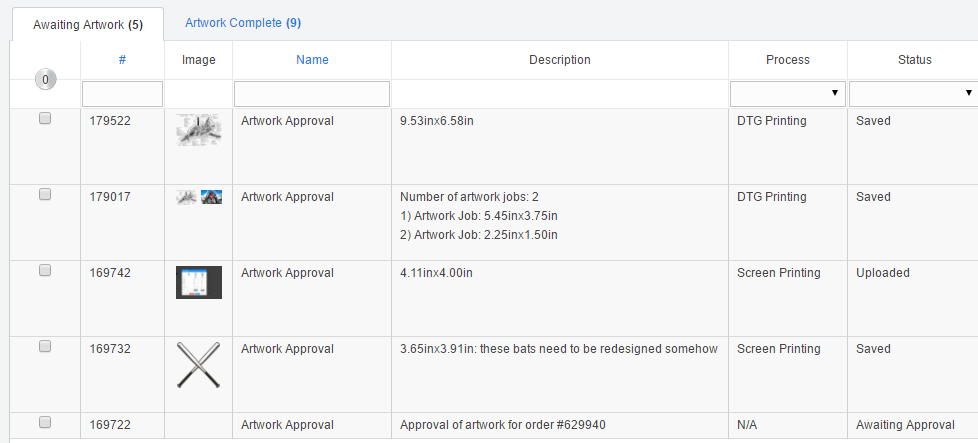 A view of the production pipeline is available from the Production Overview node, which will show you the status of any order that is ready to be produced:

Orders completely ready to be produced sit in the Production node, with all the required details that production staff need to make the finished product, including job worksheets, blank product details, batch information, artwork, waste recording, job status flags, and more. Completed jobs are marked as such, and are then ready for shipping.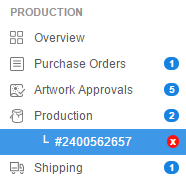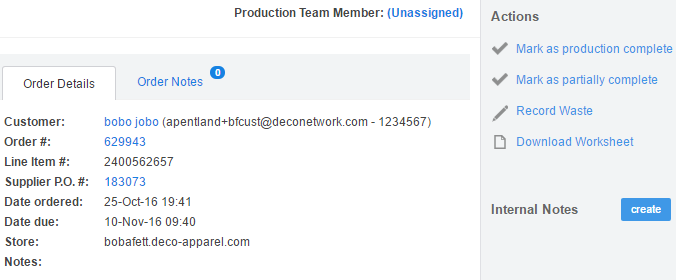 Finally, the order is packed, the customer notified, shipping labels and slips generated, and ultimately, the order is completed.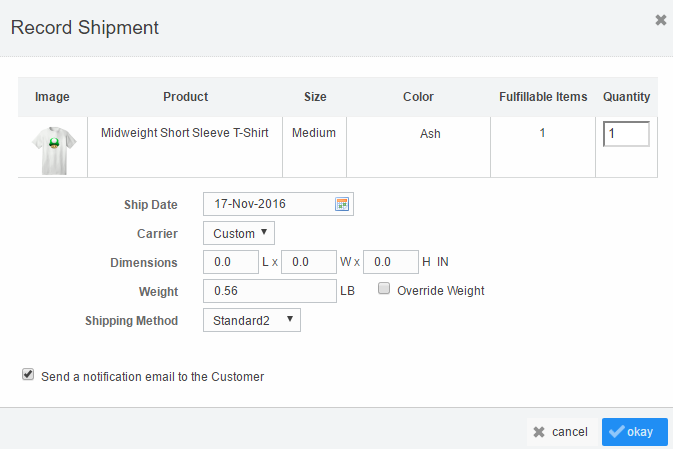 Congratulations, you've shipped your order!
You may be interested in reviewing your DecoNetwork performance by monitoring the dashboard in either Business Hub or Admin.