An artwork approval process is incorporated into the production workflow in Business Hub. The automated workflow replaces manual email and hard copy processes, giving artwork staff tools to efficiently manage their jobs and giving customers tools to review and approve the artwork.
For each decoration process, you can specify whether artwork jobs are automatically created when a design is added to an order and you can set the artwork fee. (Go to Admin > Decoration Processes, select a process and select Artwork Fee to configure these settings). Artwork jobs can also be created independent of orders.
Artwork jobs are managed on the Artwork Approvals page in Business Hub. The page lists all artwork approval items, grouped according to the state of completion the items are in - Awaiting Artwork and Artwork Complete. You can also view all artwork approval items by clicking on the All tab.
Original and production-ready artwork files are stored with each job. Only users with "Administrator", "Artwork Manager", or "Artwork Team Member" roles can access the Artwork Approvals page.
Emails and artwork approval forms are generated automatically. The Artwork Approval Form contains all the necessary information for the customer to approve the artwork. The customer is sent a link to the approval form that they can view online. The customer can approve, decline or comment on the artwork using the built-in approval system. All comments are captured, making communications about the artwork job easy to track.
Once a customer has approved an artwork that is associated with an order, the order will automatically move into production.
Sample Artwork Approval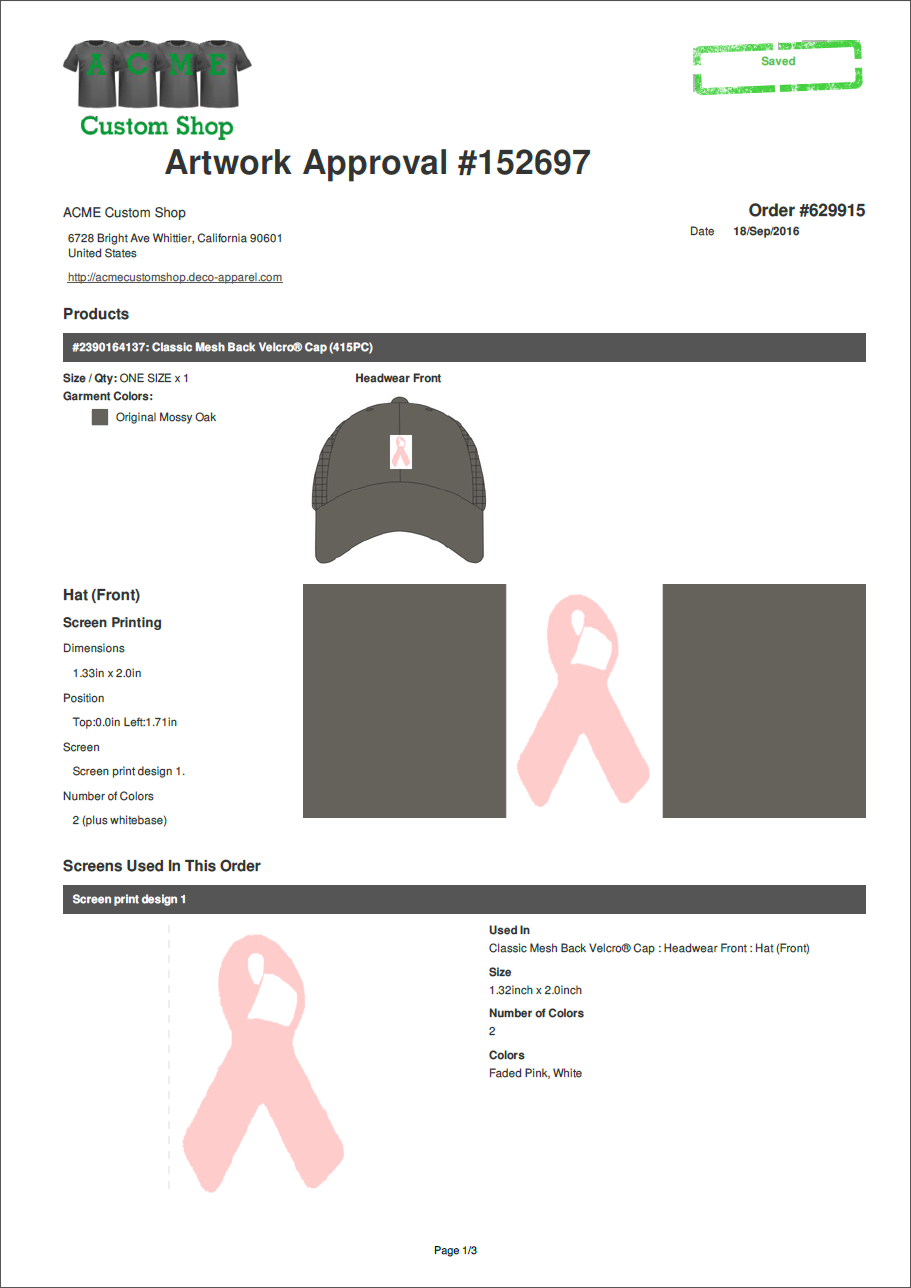 Working with artwork approvals
See also: