When a customer buys something from any of your DecoNetwork online stores, it appears as a new order in the Orders page of Business Hub. Orders can also be automatically generated from approved quotes or manually created in Business Hub for in-person sales.
As with a quote, you can quickly create a ;professional looking sales order with a simulation of the final product, produced to scale, and email it to the customer for review. You can customize the order and email templates to match the branding of your business (See Email and Order Templates for details on customizing templates).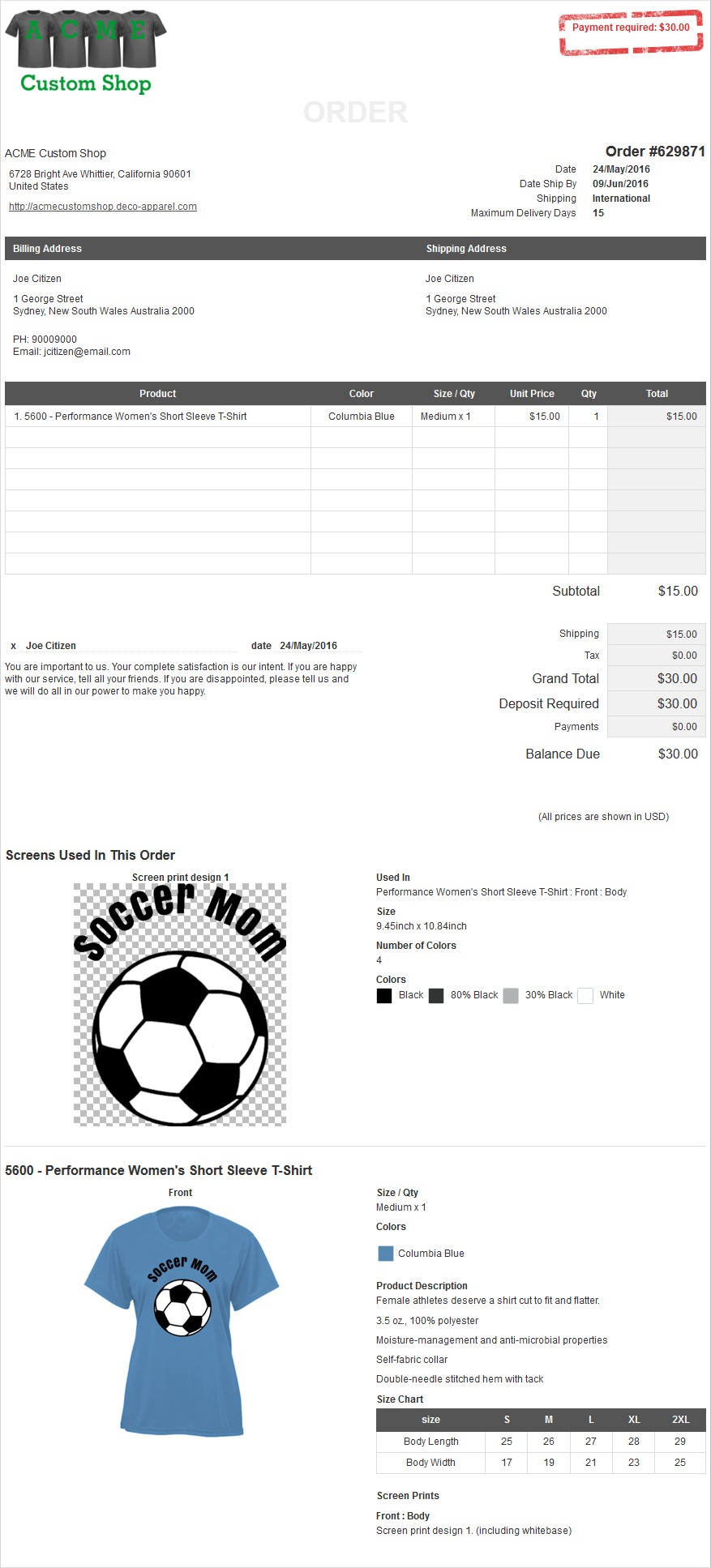 The order workflow that is built into DecoNetwork makes the process of managing your orders simple. Orders typically go through a five step process:
Approve Order
Order Products
Receive Products
Product Products
Ship Order
Customer approval must occur before an order can be advanced to the next stage of the process. You can make it compulsory for an order to be paid for before it goes into production by setting payment terms on the order or setting default terms for the customer. Integrated payment processing allows the customer to make a secure payment online.
You can choose whether you want the Order Products and Receive Products steps to be a compulsory part of the process. See the help article, Purchase Order Settings, for details.
Working with orders
See also: